Vertical gates are the ones that control the entry by opening and closing in vertical direction. As a manufacturer of vertical gates, we give our best to meet the requirements of our clients. These gates are available in various specification and dimensions. In addition to this they give top performance and are having a superior quality design. During the manufacturing process, our experts are giving special attention to ensure the quality of those gates. These vertical gates are manufactured based on the parameters like design head, location and purpose and their operation and shape required.
FEATURES OF VERTICAL GATE
Automatic function
Smooth opening/ closing
Flap shutter
Highly durable
Long term performance
Effective control
Easy installation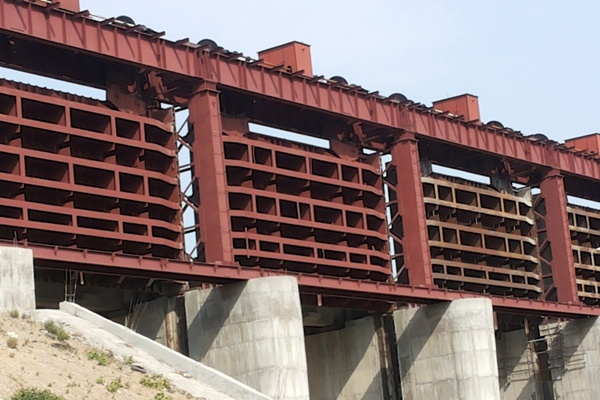 We are manufacturer of vertical gates specially designed for use in the dams. These dam gates are used in controlling the flow of water in them. Vertical dam gates are made up of special materials to prevent them against corrosion. They adjust and manage the flow in dams during flood or any other times whenever it is needed to increase or decrease the flow of water. These gates are of different types like high head gates, medium head gates and low head gates. Vertical gates are not affected by wave damage as they are protected by wave breakers and closure panel.