Manufacturer & Supplier of EOT Crane
We are well known manufacturer of high quality EOT cranes. These cranes are made in harmony to the standards to ensure high challenging to vibrations. We have a specialization to design such cranes that can withstand high load and are easy to use and user friendly. Our expert professionals design cranes using the latest technology and features. These cranes are tested on numerous quality check parameters and criteria to provide our clients with the best in class cranes.
We have involved as a chief in the market to manufacture and as on time supplier of cranes. The EOT cranes we provide are cost effective range and modifications as per the requirement of the client.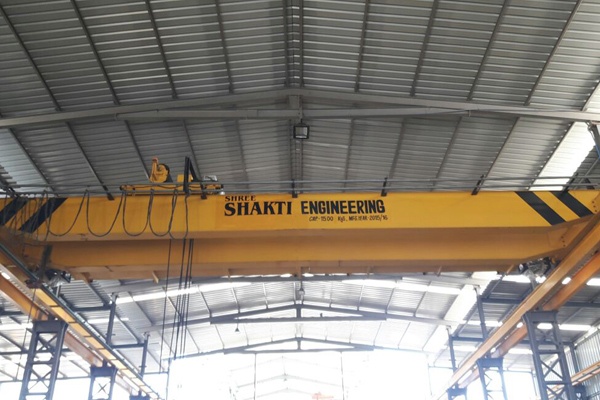 FEATURES OF EOT CRANE:
High efficiency
Safe to use
Minimal design and development cycle
Cost effective
Less maintenance
High Load capacity
Being the trusted manufacturer of EOT cranes, we believe in providing the most promising and customizable cranes to our products. It helps to easily lift heavy things in industries and move them to another location efficiently. They are very simple kind of cranes which are easy to handle and have the latest features and advanced technology. Our cranes are available in various lifting capacity and shape and sizes. They are installed with diverse gears that make the handling of goods in safe and sound manner. These cranes are used in industries like power sector, warehouse, depots, shipyards and ports to smoothly convey the goods.
We offer a wide range of EOT cranes like travelling, industrial crane, high lift EOT crane, etc. These cranes are made according to the industrial norms and standards that make them providing the strongest cranes.