Manufacturer & Supplier of Gantry Crane
Gantry cranes are frequently found in ports and railways, where they empty and move gigantic containers off from boats and trains. The bases are huge crossbeams that keep running on rails, so lifted holders can be moved starting with one area then onto the next. Gantry cranes imply a powerful crane comprising of at least one bridge beam which is supported toward the end by leg mounted on end carriages and that is equipped for going on supporting surface whether settled or not.
Gantry Cranes are typically used as a part of industrial facilities. For each and every crane there will be two bearing development could be there into uncoupled one – directional movements. The places where these gantry cranes are used in the storehouse, transportation, heavy industries, unloading towers, steel industries, etc.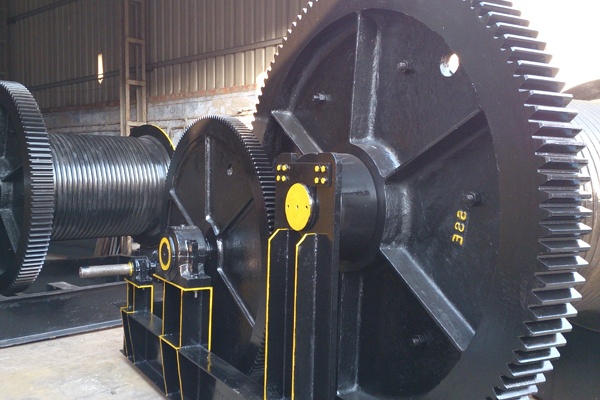 FEATURES OF GANTRY CRANE
Low maintenance cost
Versatile working
Powerful unit
Smooth functioning
Economic
High capacity
Simple design
Being the chief manufacturer in the market for providing EOT cranes we make sure that each and every manufactured by us meets the standards of the clients accurately. We have specially trained and experienced professionals that handle the process of manufacturing and supplying the cranes. We even provide set up help and after installation help whenever needed by the customer.
These gantry cranes are available in various weight lifting capacities according to the location and purpose for which the crane is designed. We ensure that the gantry cranes are supplied to our customers in the designated time duration without any kind of delay in the process. We have various teams that are assigned to handle the production, supply and even customer support tasks to manage each process with ease.